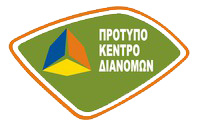 Operating since 1999, PROTYPO KENTRO DIANOMON SA is one of the largest sales and logistics companies in Greece.
Our firm represents and cooperates with well-known companies, bringing their products within reach of the Greek professional and consumer.
P.K.D. has built an extensive client list, distributing products in the retail market (S/M, M/M, kiosks) and in the HORECA market (Hotel, Restaurant, Café).
Since 2014, in cooperation with Ms Titsa Anastasiadi, it started importing products from well-known, international brands, aspiring to offer authentic flavours from a variety of "kitchens of the world".
Our banner in this effort is LA COSTENA company, which from 2004 stands by the Greek professional and consumer, offering genuine, traditional Mexican products.